Private Cloud

Hybrid Cloud

Network & Management

Services
If you need high-performance access to filesystems or want to host business critical data
and applications while maintaining security, private Cloud should be your choice.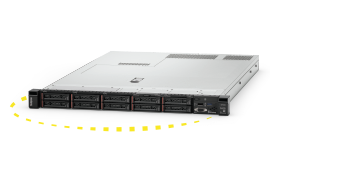 ThinkSystem SR Series
Engineered to deliver high performance, the ThinkSystem SR630 provides a solid foundation for:
Transforming physical resources into services, using validated designs for hybrid cloud
Performing analytics on streaming data, using validated designs for Big Data
Increasing productivity of virtualized transactional systems, using validated designs for OLTP databases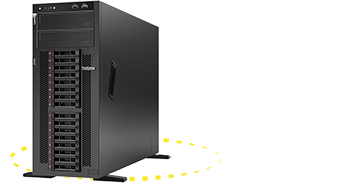 ThinkSystem ST Series
Optimized for office environments, with physical security and whisper-quiet operation, the Lenovo ThinkSystem ST550 is:
Powered by

Intel® Xeon® Processor

Scalable 4U tower server
Ideal for email/file/print and web serving, IT infrastructure, virtualization, VDI, and private Cloud
Using a hybrid Cloud enables organizations to scale computing without
engaging in humongous capital expenditures.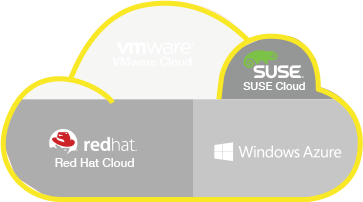 Validated Reference Architectures: For Multiple Ecosystems
Lenovo Cloud solutions can improve resource utilization to help you make your business processes more efficient. With validated reference architectures for most of the core platforms; Windows Azure, VMware, SUSE, RedHat, you may choose the Cloud solution which best suits your organization's requirements.
Lenovo ThinkAgile Integrated Solutions
ThinkAgile Integrated Appliances are designed to help the business scale as it grows. Built with powerful and highly reliable Lenovo servers — #1 in reliability, these appliances include industry-leading capabilities from partners like Nutanix, VMware, Cloudian, DataCore, and Nexenta.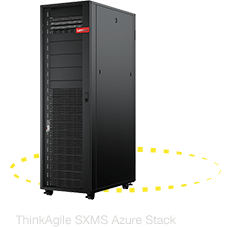 ThinkAgile SX for Microsoft Azure Stack
Lenovo ThinkAgile SX for Microsoft Azure Stack is a turnkey, rackscale solution optimized with a resilient, high-performing, and secure software-defined infrastructure.
It's the perfect platform to:
Deliver Azure Cloud services from the security of your own data center
Enable rapid development and iteration of applications with on-premises deployment tools to help transform your organization
Unify application development across your entire hybrid Cloud environment
Easily move applications and data across private and public Cloud
Using a hybrid Cloud enables organizations to scale computing without
engaging in humongous capital expenditures.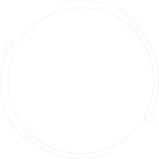 Simple to Manage, Easy to Deploy: Lenovo Cloud Networking Operating System
The Lenovo Cloud Network Operating System provides a simple, open, and programmable network infrastructure designed to scale for your business needs. Its intelligent, Cloud-scale performance delivers a software-defined Ethernet solution that is simple to manage and easy to deploy using common management tools. It is based on open industry standards for better data center interoperability. And it enables support of automation and orchestration applications for tight integration into the data center ecosystem.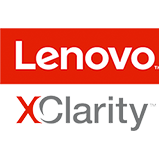 Enabling Maximum Reliability and Availability with Lenovo XClarity™
Lenovo XClarity Administrator is a centralized resource management solution that is aimed at reducing complexity, speeding response, and enhancing the availability of Lenovo server systems and solutions. Lenovo XClarity includes features like firmware management, configuration management, OS provisioning, and hardware monitoring and management.
Using a hybrid Cloud enables organizations to scale computing
without engaging in humongous capital expenditures.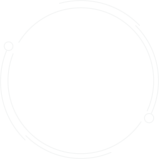 Business Processes Made Easy: Lenovo Deployment Services
Simplify installation of new technologies, accelerate time to productivity, and free your IT staff to concentrate on business priorities. Lenovo experts unpack and configure systems, update firmware, and conduct final operation verification testing of hardware. With Deployment Services, businesses can move or scale IT resources intelligently and cost-effectively.

Enable IT to Focus on Business Priorities: Lenovo Managed Services
With Lenovo Managed Services businesses can rely on experts for continuous system monitoring and problem resolution for both hardware and software. Businesses can also outsource capacity planning and performance management and bank upon Lenovo to fully coordinate hardware and software resources, with end-to-end support. Managed Services includes Managed Installation, Services & Technical Account Managers, and Asset Recovery Services.