Performance

Flexibility

Connectivity

Performance
The key elements for optimum mobile device performance are: powerful processors, resilient operating system, immersive graphics, adequate RAM, large display, and long battery life. Lenovo devices score high on all these aspects, so you never have to compromise on device performance again.
The ThinkPad X1 Series gives you the horsepower to handle heavy tasks and battery life to last all day. The ThinkPad X1 Carbon and X1 Yoga can last up to 15 hours and can charge up to 80% in less than an hour.
Apart from the heavy duty performance features, the X1 devices also take care of the finer details to ensure maximum productivity, like: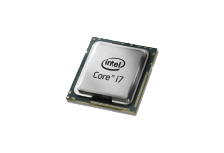 Latest Processors
Up to 8th Generation Intel® Core™ i7 processors.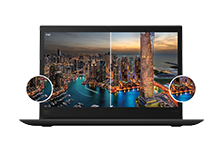 Display
Wide Quad High Definition (WQHD) OLED Display.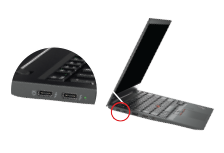 Ports
2 Intel® Thunderbolt™ 3, 2 USB 3.0, HDMI, RJ45, MicroSD, MicroSIM.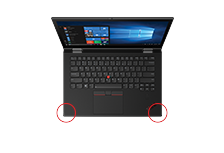 Better Connectivity
New antenna design with gold-plated shielding ensures strong signal strength.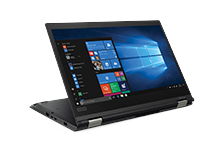 Low Blue Light
Reduces the amount of blue light that is emitted from the display and helps reduce eye fatigue.

Flexibility
Our devices ensure flexibility to keep up with modern collaboration options. Workforce mobility can be facilitated through:
Self-service Support Options:

boost the value of your mobile devices with Lenovo's accessories ecosystem. Connect ultrabooks and laptops to multiple monitors for better visualization and multitasking. Or attach a wave keyboard for more comfortable and accurate typing experience

Docking Options:

experience easy portability for the ThinkPad X1 Series, ThinkPad T Series, ThinkPad P series ThinkPad X Series, and Lenovo V Series devices as they include he ThinkPad Thunderbolt™ 3. Connect a cable from your USB-C port to a Thunderbolt 3-enabled device, and get four times the data and twice the video bandwidth of any other port type, while also supplying power. So you get Thunderbolt, USB-C, and DisplayPort. Plus, you can even output to two 4K displays with the Thunderbolt Dock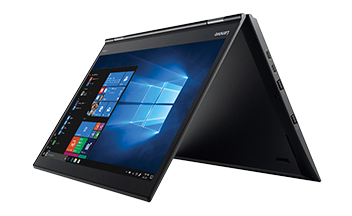 ThinkPad X1 Yoga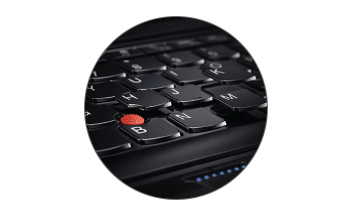 Wave keyboard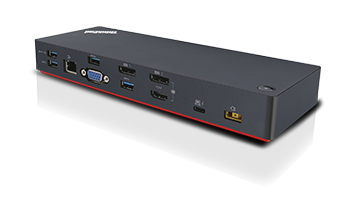 USB-C with Thunderbolt dock

Connectivity
Connectivity is the heart of productivity. Our devices keep you up and running even if you are out of WiFi range. Fast mobile broadband ensures users are always connected to all their data and apps in the Cloud:
LTE-A (4G):

even when WiFi is out of range, the optional Qualcomm® Snapdragon™ X7 LTE-A means users always have connectivity
and access to all their data and apps in the Cloud

Tri-Band Wireless:

the Intel® Tri-Band Wireless delivers high-speed wireless docking connectivity for mobile devices like 2-in-1s, tablets,
and laptops. This means users can have WiFi-like connectivity anywhere, anytime, without any hassles

Near Field Communication (NFC):

Bluetooth-like feature to facilitate data transfers to nearby devices. To break in through an NFC
signal, a user needs to be physically close to the company's PC and have the right NFC tag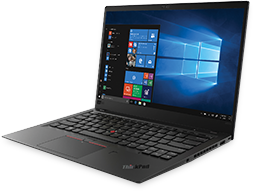 ThinkPad X1 Carbon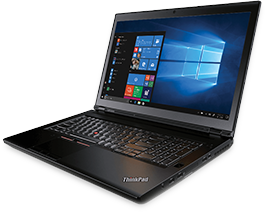 ThinkPad P71